Specialist Antimicrobial Resin Flooring
We install polyurethane and epoxy resin flooring in areas requiring maximum cleanability and hygiene. Such as veterinary clinics, healthcare, medical areas, fish processing zones, industrial kitchens, drinks manufacturers. These specialist resin floors are ideal for any area where food products frequently come in contact with the floor. The flooring is resistant to harsh chemicals common in the food and beverage manufacturing industry.
At Azzotech we have invested in the latest floor preparation tools for dust-free work, work weekends and we try to ensure as little disruption to business as possible.
Specialist resin flooring contractor
Dust-free floor preparation
Antibacterial flooring
Slip-resistant, anti-corrosion, colour choice
Advice on product choice for your surfaces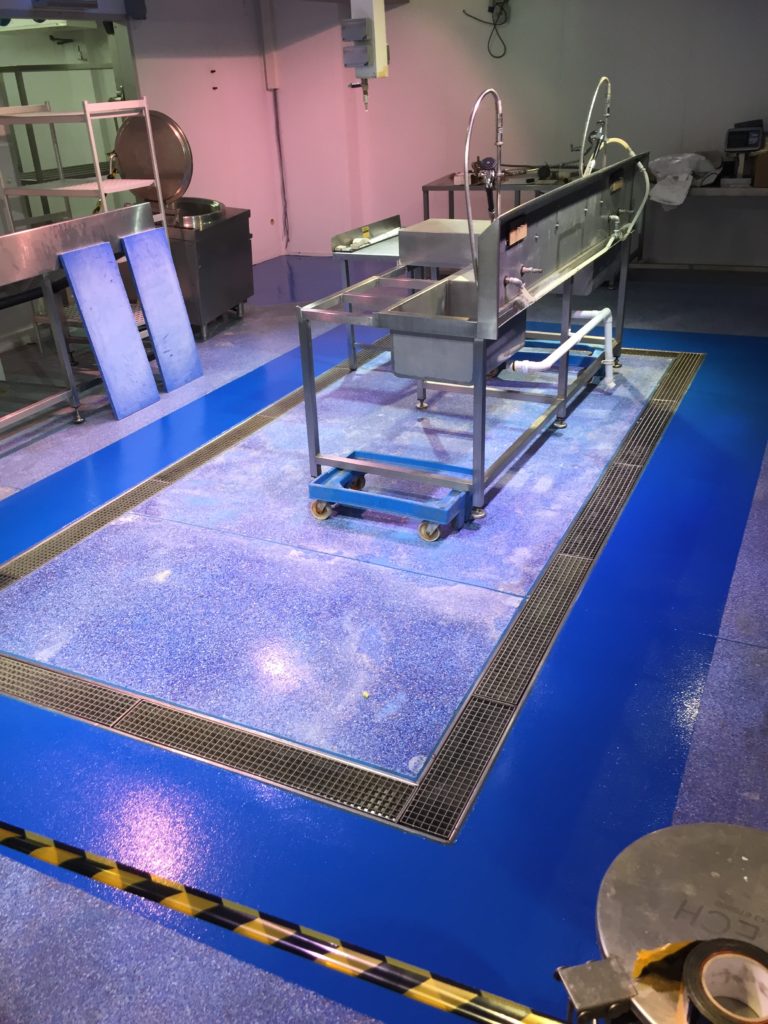 Repair to a quartz floor after installing a new drain at a fishmongers in Oxford